Industry News
Webinar: Procedural Modeling for Beautiful City Design
Procedural Modeling for Beautiful City Design


Join City of Gothenburg, Garsdale Design, and Esri, to see how the use of 3D city models can dramatically change the effectiveness of planning and infrastructure design. Learn how to create and make use of large digital 3D city models to simulate the impact of design decisions in real time, enabling decision makers to meet or exceed project goals, whether they be sustainability metrics, regulatory compliance, or cost reduction. Real-world examples will showcase the urban planning and design capabilities using CityEngine and demonstrate the application of popular urban theory within a parametric framework.
Arvid Forsberg, 3D Visualization Artist for the City of Gothenburg, will share how 3D GIS from Esri helped the city make the best selection for an infill masterplan and gather buy-in from decision makers and citizens alike. Matthias Buehler, Head of 3D Technologies at Garsdale Design will provide insights from his extensive experience working with the parametric rules and showcase the potential of CityEngine as a tool in urban planning through a complex Favela simulation. Brooks Patrick, 3D Solutions Engineer at Esri will demonstrate the 3D capabilities in the upcoming release of ArcGIS Pro and share success stories from cities like yours.
After participating in this webinar, you will
- Design massive and beautiful 3D cities
- Learn how to create 3D city models from existing 2D data
- Find out how to select the best 3D technology and resources for your needs
About the speakers: 
Brooks Patrick:  3D Solutions Engineer at Esri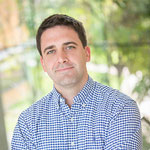 Brooks Patrick is a Solution Engineer for Esri's 3D markets. Working out of Esri's California office, Brooks is an expert at helping individuals, teams, and organizations take advantage of 3D GIS and the power of procedural modeling for Urban Planning, Architecture, Game Development, and Film. 
Arvid Forsberg: 3D-visualiserare (Visualization Artist) at City of Gothenburg Planning Authority
Arvid started with 3D graphics and animation in the early 90's. After graduating the "Advanced 3D Animation" program, at School of Communication Arts in 1998 (Raleigh, NC), he has worked in various industries such as film, advertising, games and visualization. He has also taught 3D animation, film production and game development for many years. His focus has always been lighting, rendering and the photography and film aspects of 3D graphics. As a Lead 3D Artist at the City Planning Authority in Gothenburg, Sweden, he is responsible for realtime/rendered visualizations and procedural city modeling in CityEngine.
Matthias Buehler: Head of 3D Technologies at Garsdale Design Limited
After graduating from ETH Zurich (MSc Arch ETH), Matthias has worked in landscape architecture, architectural visualization and then has been part of the CityEngine development team for almost 5 years. He has a profound knowledge of 3D Modeling, Rendering, Visualization, Digital Sets and VFX in general. He has been the CityEngine Tech Support Lead, has hosted countless international presentations, workshops and trainings. In the current position at Garsdale Design, he designs the workflow and pipeline for the core business in 3D Urban Design and Master Planning. He is responsible for further services and consulting in training, procedural city modeling, custom CGA rule development, advanced visualization and inquiries from the entertainment industries.
About this article
Webinar: Procedural Modeling for Beautiful City Design
About the author
<!— Active Campaign - Newsletter Subscription —>